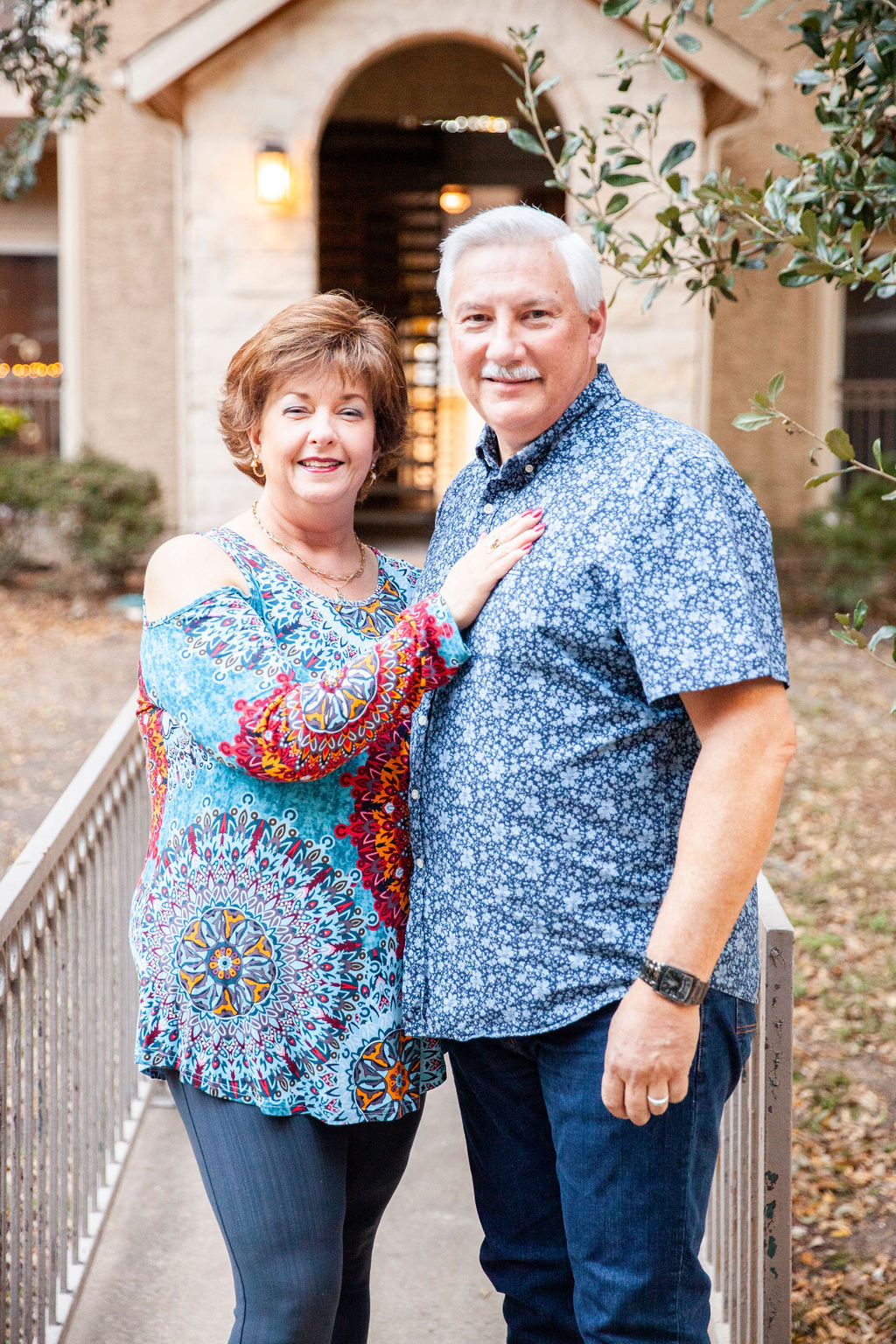 Pastors Richard and Michelle Sanders
Richard and Michelle Sanders are the Senior Pastors of House of the Lord Fellowship Church in Austin, Texas. This growing ministry has a commission to teach God's people faith and impact the City of Austin, the State of Texas, the United States, and the world with the message of the Kingdom of God— Kingdom living and sonship.


Prior to Pastoring, Richard and Michelle served as Music Ministers at House of the Lord since 1994.  Richard served as Assistant Pastor and Executive Pastor under founding Pastor Jim Lillard.  When Pastor Jim was promoted to his reward in heaven in June 2018, Richard and Michelle  became the Senior Pastors by calling and confirmation of the Holy Spirit.  Richard & Michelle are diligent to seek God's face and receive fresh bread for their Church body.


Before coming to House of the Lord, Richard and Michelle traveled in music ministry and led praise & worship for many years.  Richard also attended Christ for the Nations Bible Institute in Dallas.


Richard and Michelle have 2 sons, 2 married daughters, with sons-in-law, whom they adore. The Sanders homeschooled their children for six years before releasing them into a charter school, confident that Godly principles had been instilled. Their focus on family, teaching and training in the ways of God has provided a strong foundation for the ministries each of their children are active in.  They all serve in their local church and are a blessing to their parents.
Richard and Michelle have also taken youth and young adults into their home to provide support, parenting and ministry.  Raising up strong families is their passion.  With the unconditional love of a parent, or parent-figure in in a child's life, children can relate more strongly to their Heavenly Father with confidence.  Malachi 4:6 has become their heart-cry for the body of Christ and for the world:  
"He will turn the hearts of the fathers to their children, and the hearts of the children to their fathers.."
Richard & Michelle are currently active with ministries in Botswana, Africa and beyond to raise up spiritual parents and spiritual sons and daughters to restore the family unit.